As of June 2017 Vertical discontinued the SBX line of products. As such, all remaining quantities are subject to availability.
Now small businesses can communicate and collaborate like never before. Leverage your 
communications investment by delivering voice and data over a single IP circuit, and deploy mobile teleworker options without the expense of moving to an all-VoIP system with Vertical's SBX IP converged telephony platform. Easy to install, manage and use, the SBX is an affordable, cost-effective IP key system with up to 48 extensions that delivers the same enterprise-class VoIP capabilities used by larger organizations. The SBX's pre-configured database templates for key or hybrid configuration set up make self installation and system administration simple. The SBX integrates smoothly with existing analog, t1/PRI, or SIP trunks so you can deploy the cost-savings benefits of VoIP immediately, or migrate at your own pace. It also supports a variety of endpoints – including analog, digital and IP phones – as well as softphones for mobile users.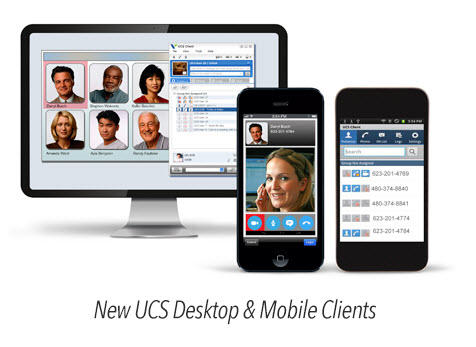 Mobile Extension – Never miss a call while you are out of the office!
ezPhone Application – ezPhone is a companion Computer Telephony Integration (CTI) to desktop telephone. Highlight a phone number in any application and use ezPhone to dial it.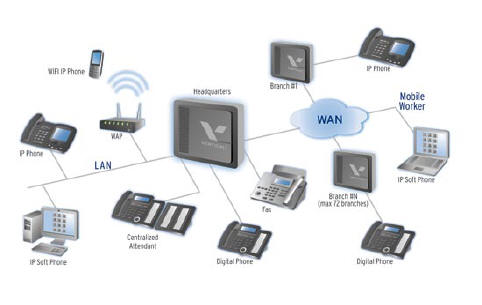 Multisite Networking – Multisite Networking is a powerful IP networking application that enables sites to collaborate seamlessly.
Voice Mail/Auto Attendant – Voice Mail/Auto Attendant allows professional company image for a small business as well as providing sophisticated routing capabilities.
SMDR Reporting – SMDR provides a detailed report of all calls made, tracking incoming, outgoing or all external calls, providing detailed call reporting information.
Robust CO line support – The SBX IP supports both analog and digital CO lines as well as SIP trunks for maximum flexibility and cost savings!
Park n Page – Allows callers reaching a mailbox to be placed into park and the system will perform an all call page letting the user know there is a call waiting for them!